by Leloy Claudio
Ateneo Debate Society (ADS)
Batch 2007 Valedictorian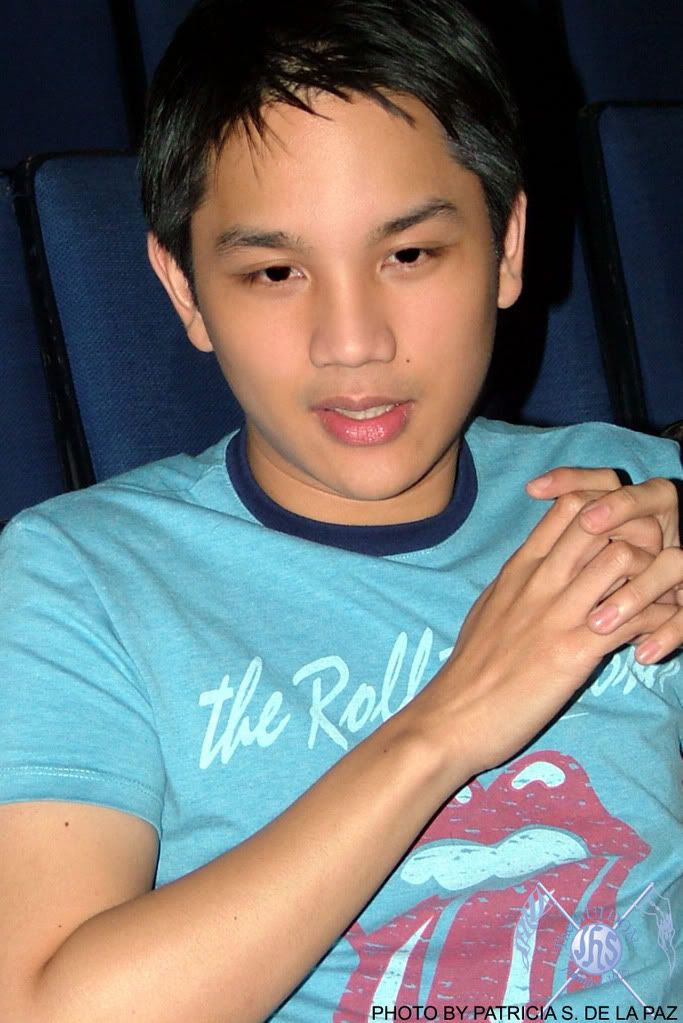 I dislike a lot of things in Ang Kapatiran's platform and a lot of what they stand for. For one, I think their conservative insistence on imposing Natural Family Planning on everyone is abhorrent – a blanket imposition of questionable religious beliefs (many Christian theologians approve of artificial family planning) to a secular public. I'm also not very impressed with the way they talk about issues. They moralize instead of analyze and abstract instead of engage. To be fair, there are issues they talk about with precision and clarity (i.e. when Dr. Martin Bautista talks about our debt problem), but, by and large, they have the tendency to sound like the trapos they love to criticize. In a debate which my organization, the Ateneo Debate Society, hosted, I saw the Kapatiran members get outshined by the intelligence and precision of Rep. Alan Cayetano (someone people should definitely vote for).
Despite all my misgivings, however, I don't think it would be wrong to vote for Kapatiran. In fact, they might actually be good for the Senate. They seem honest, well-intentioned, and selfless. They've achieved a bare minimum that people like Mike Defensor, Butch Pichay, Richard Gomez, Tito Sotto, or Chavit Singson haven't.
Voting for people based on a bare minimum standard is something we do in a country like the Philippines. This is simply because, as everybody knows, most politicians suck. One of the reasons why it's so hard to focus on platforms is because, half the time, we're trying to make sure the candidate we're considering is not a jueteng lord.
Certainly, there's something wrong. And we get a greater sense of how wrong things are when we compare ourselves to other countries. Many times, I entertain a sense of colonial mentality and compare the Philippine political system to the one in the U.S. In America, there are two parties, and it is easy to differentiate them based on issues. The Democrats are more socially liberal and more predisposed to a welfare/nanny economics, while the Republicans are more socially conservative and tend to love the free market more. If one were to place Kapatiran in the American political spectrum, they'd probably be Republican. And if I were an American, I'd be a card-carrying Democrat and would never dream of voting in Republicans. But, since I'm in the Philippines, I'm willing to vote for people on the other side of the political spectrum simply because they're honest.
No wonder many of us become jaded and decide to withdraw. We don't pick up the papers, we don't lobby, we don't vote, etc. We just stop caring. Or, we care, but we care in other ways. At the end of the day, however, I think our frustration with the way things are should not get in the way of the bigger picture. National politics is important, and we cannot give up on it no matter how bad it gets.

We have the power to change things, so it is incumbent upon us to respond. The system is not bad because there are stupid poor voters who don't know what's best for the country. This bigotry must be ended in favor a view that recognizes our (the middle and upper classes) complicity in the creation and maintenance of this system. Upon recognizing this complicity, we should also recognize that it is within our capacity to reverse what we have done. Trapos are trapos because our own families, schools, fraternities, etc. have bred them. If we seek culture changes in these institutions and if we ourselves imbibe these changes, the system will give. Trapos are also trapos because we have let them get away with pillaging the country, and, at times, even benefited from their pilferage. If we are vigilant against them and if we communicate this vigilance, they will eventually give. Trapos are trapos because some of us opt to join their ranks. If we are vigilant about ourselves, we will also give.
Change can happen, and change is already happening. People like our own Danton Remoto, parties like Kapatiran, and civil society networks like Volunteers for Clean Elections (VforCE) are evidence of this. They are part of a broader process of reworking the system.
The change in this system is happening through a large-scale culture change. Culture changes, however, accrue gradually and one can neither directly see nor measure these changes. This is very different from the wonderful community work which a lot of us have been used to. Building houses for poor people, for instance, is immediate gratification because you get to see how communities get uplifted rather quickly. Changing the political system, however, is a different ball game.
But this doesn't mean it won't have effects. A more transparent national government, for example, would be one which people could more easily hold accountable for acts of corruption (this is why the ADS, for example, will lobby for a freedom of information act). And, as many of you know, the Philippines would be a lot richer if our money didn't go to our "public servants." To rephrase this in the form of a challenge: people are stealing your money, are we just going to sit there and let them?
Hopefully we don't. So what can you do? Allow me to close with a couple of concrete suggestions:
1) Vote.
2) Inform yourselves about candidates and tell people about those who you think should make it and should not make it to office. As I mentioned, I'm a Cayetano fan (please write his complete name, Alan Cayetano, on the ballot).
3) Find ways to guard yours and other people's votes. Join VforCE (
http://vforce.multiply.com
).
4) Know about political issues even when it's not election time. Just because it's not voting time, doesn't mean you can't lobby.
5) Demand that television networks educate people about political issues through writing them. Watch and support the smart ones; boycott and complain about the dumb ones.
6) Love your country. Okay, that's not concrete, but it's what's most important.